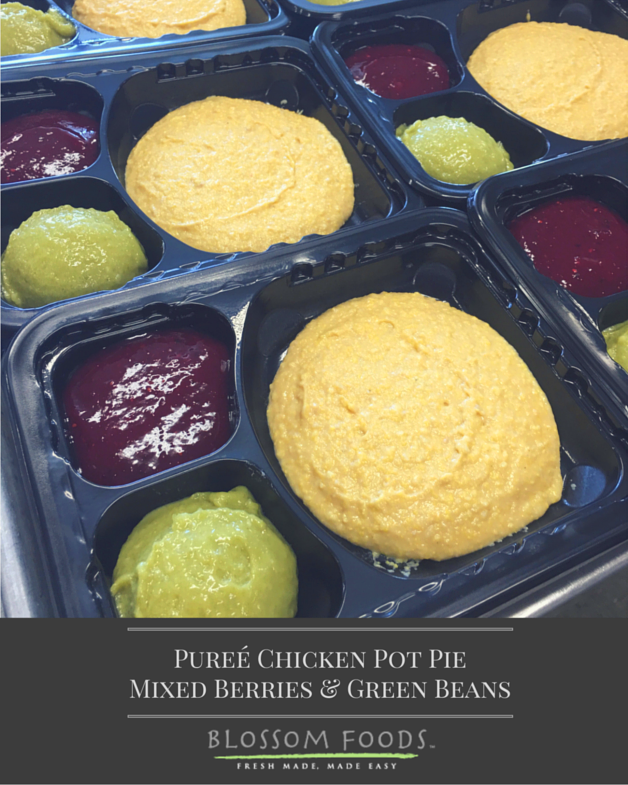 Our Complete Puréed Meals are packaged in three-compartment trays (think "tv-dinner" style) that are kept frozen and then heated in your microwave when you're ready to eat.
Complete meals come 12 to a case
Each case costs $135, which includes Federal Express Shipping. Please note that order processing takes 1-2 days from the time you place your order. Our shipping days are Monday, Tuesday, Wednesday, Thursday.
Shipping fresh frozen foods to maintain quality is a priority! Click to view a chart containing nutritional information.
To Prepare: Pull back or puncture the seal before placing in the microwave. Heat approximately one minute, stir and return to microwave to complete cooking. Our meals are heat treated and need to be cooked to the temperature of 165 degrees.