Quick Reference Guide - IDDSI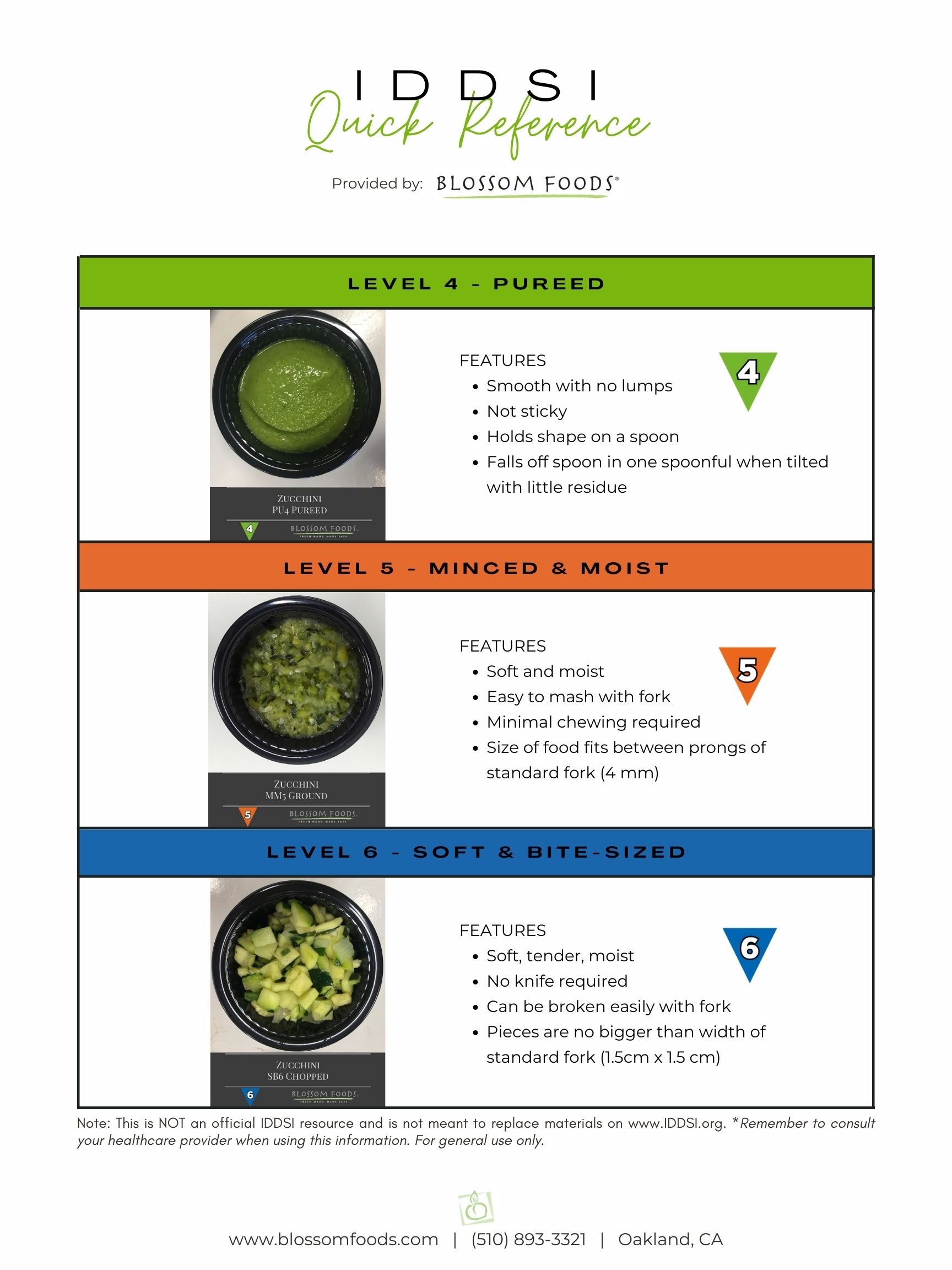 In a hurry, and couldn't catch our last post about IDDSI? No problem! This quick reference guide gives you a rundown on the key elements of IDDSI Levels 4, 5 and 6.
For those of us who are better visual learners, we've provided photos to make it easier to compare each texture. As you can see, there is a clear difference in consistency and food particle size as you upgrade from Pureed to Minced & Moist and Soft & Bite-Sized. Keep in mind that each upgrade in texture also requires a greater ability to chew and swallow, so individuals should remember to consult their healthcare teams prior to upgrading their diets, and healthcare staff must be adequately trained to recognize appropriate foods for each diet level.
Featured in this quick reference guide is our fresh Zucchini, sauteed with onions and seasoned lightly with salt to bring out the vegetable's natural flavors. Zucchini can surely be enjoyed alone, but we think it also makes a wonderful side in our Scrambled Eggs, Turkey Sausage, and Zucchini breakfast plate and Eggplant Parmesan, Zucchini and Fruit Cocktail meal (Offered in Levels 4, 5, and 6). If you're curious about our complete list of menu offerings, check out the Menu Choices page on our website.
Published: 02/25/2021 1:43 PM